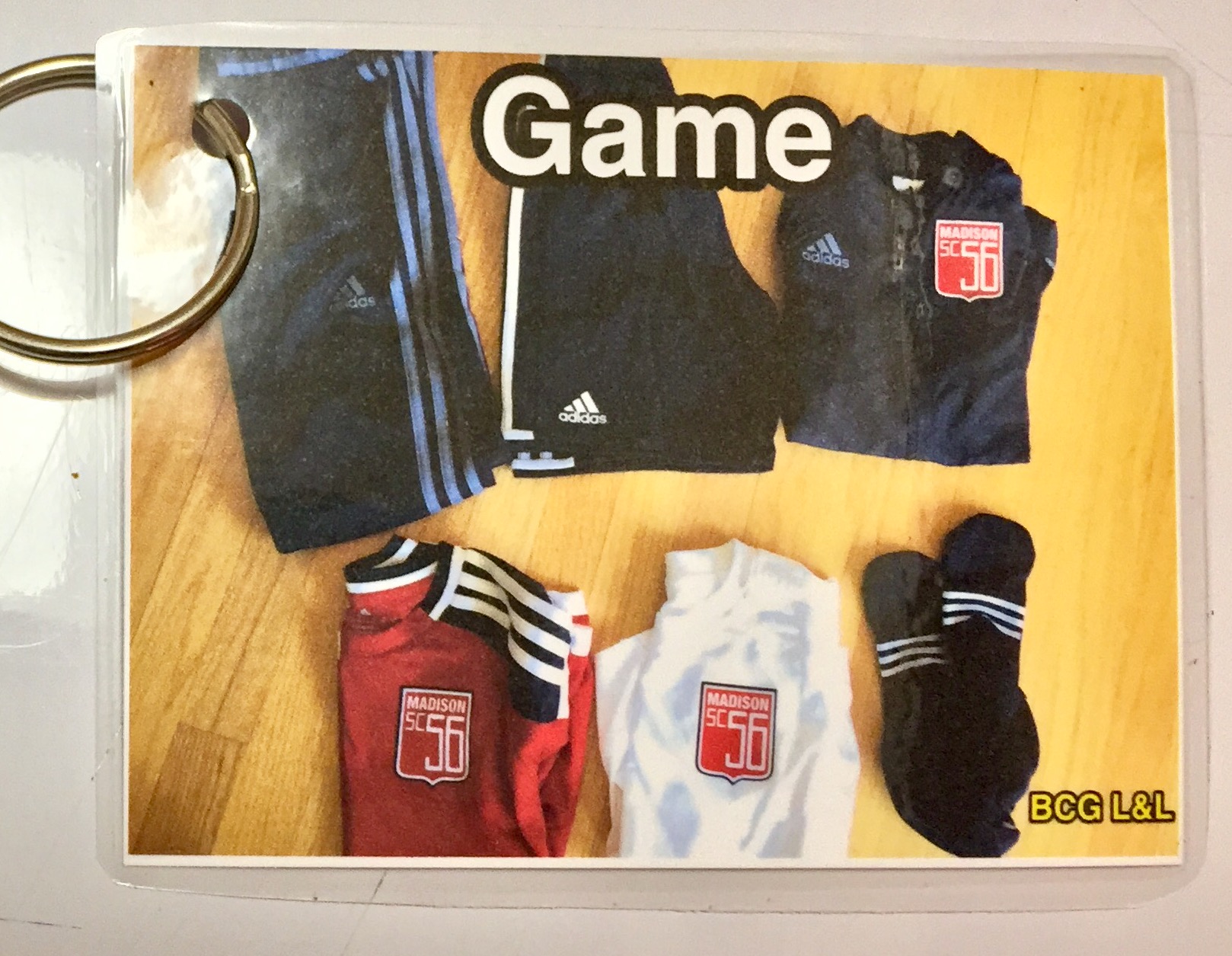 28 Aug

Getting ready for soccer

Today we received an email from my son's soccer coach listing all the thing he needed to bring to soccer practices and soccer games.  Remembering it all felt a little overwhelming (especially the garbage bag in case it rains!), so I made a tag to attach to my son's backpack to help him out.  One side shows what he needs to be sure to bring to soccer practices (in addition to wearing his practice soccer clothing).  The other side shows what he needs to bring to games – in addition to all the items shown on the practice side.  I had him find all the items he needed, and then we took a picture, used an app to add some labels, printed it out, laminated it, and attached it to his backpack.

Now, instead of me having to remind him to check for every item each time he walks out the door, he can just check the tag.  I used a picture and not just a checklist of the items because my goal is to help him develop his own organizational skills.  I want him to learn how to visualize what he needs and then practice mapping his own language onto that image, instead of just mindlessly going through a checklist.