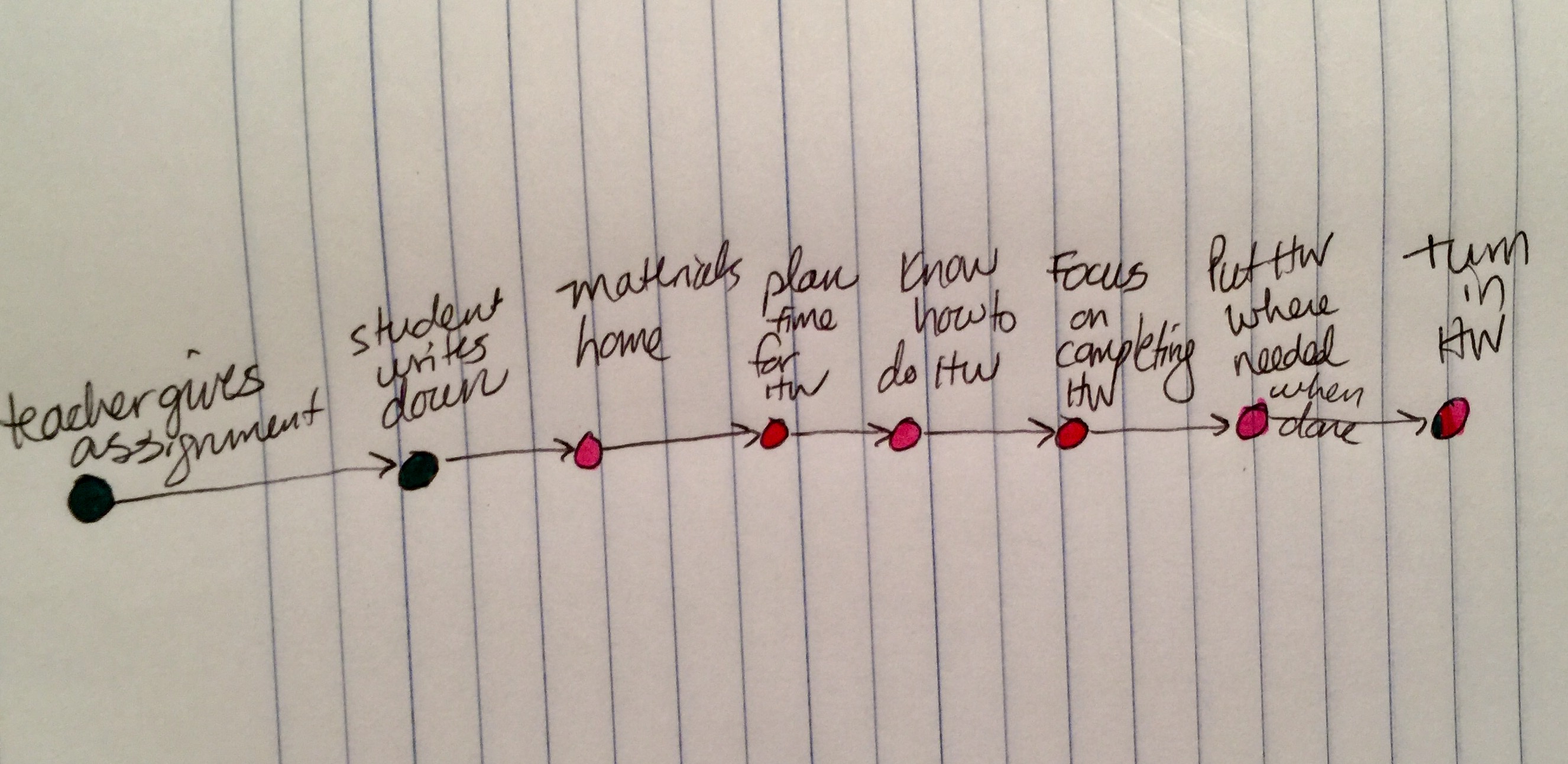 23 Aug

The Many Steps of a Homework Assignment

Today I worked with a student who said he sometimes didn't get his homework assignments turned in.  I asked what he thought kept him from turning in the assignments and he wasn't sure.  To help him explore, I wrote down the many steps one has to complete in order to do homework.  He then went through and marked which ones he felt he was always able to do (green), which ones he sometimes had difficulty doing (pink), and which ones he never did (red).

Identifying what he was already doing well built the student's confidence, while identifying where the breakdown happened helped narrow our focus, so we can now work on creating appropriate strategies and solutions.